We are pleased to offer ultrasound to our patients, a very useful diagnostic tool. The ultrasound is a noninvasive, nonpainful way to assess internal structures. Lake Lansing Road Animal Clinic has the capability to examine internal abdominal structures for inflammation, obstruction, evidence of infection, or benign and malignant cancers. Pregnancies can be diagnosed and monitored via ultrasound, and it is also useful in examining structures within the chest.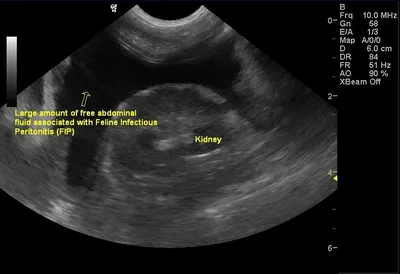 Feline Infectious Peritonitis
---
Echocardiography
An echocardiogram is an ultrasound of the heart and surrounding structures that can help us assess the presence and severity of diseases of the valves, heart muscle, and heart defects. Unfortunately, both dogs and cats can commonly be afflicted with heart disease. It is a valuable tool in diagnosing and tailoring a treatment plan to your pet if needed.